Homeowner Residential Material Inventory Survey
** NOTE: If you are on a well or are a flat rate customer, you do not need to complete the survey.
Thank You for Helping MHOG Identify Water Distribution Materials
Identification Procedure
Note: For Participating You Will Receive $10 off Your Next Utility Bill
Materials Needed:
Camera
Account #
Possibly Also:

Flathead Screwdriver
Refrigerator Magnet
Where Is My Water Service
Locate the water service line coming into the building. This is typically located in the basement or crawl space, with the inlet line coming through the wall or floor of the basement. If you do not have a basement, it is located usually in an interior closet or utility room.
Copper or Plastic Service Identification
Take a picture of the service coming into the building. If your pipe is the color of a penny, as pictured below left, your piping is copper. If the material is blue or white, as pictured below right, your service material is plastic. You may have a combination of copper and plastic. Make sure the picture captures the material on both sides of the meter. If you have this material, upload your pictures, complete the required fields on the form below, press Submit to complete your survey. If different, see below.

If You Have painted or oxidized pipes:
In some cases, due to painting or oxidizing, it may not be easy to know, or immediately recognize the pipe material. In this case, use the flathead screwdriver to scrape away a small section of paint or oxidized pipe material. In the example blow the pipe oxidized and was painted. Upon scraping it, the pipe was penny colored, so it is copper pipe. Take pictures of the assembly as well as close ups of the scraped areas, and upload all to the webpage along with completing the required data fields and you are complete with your survey.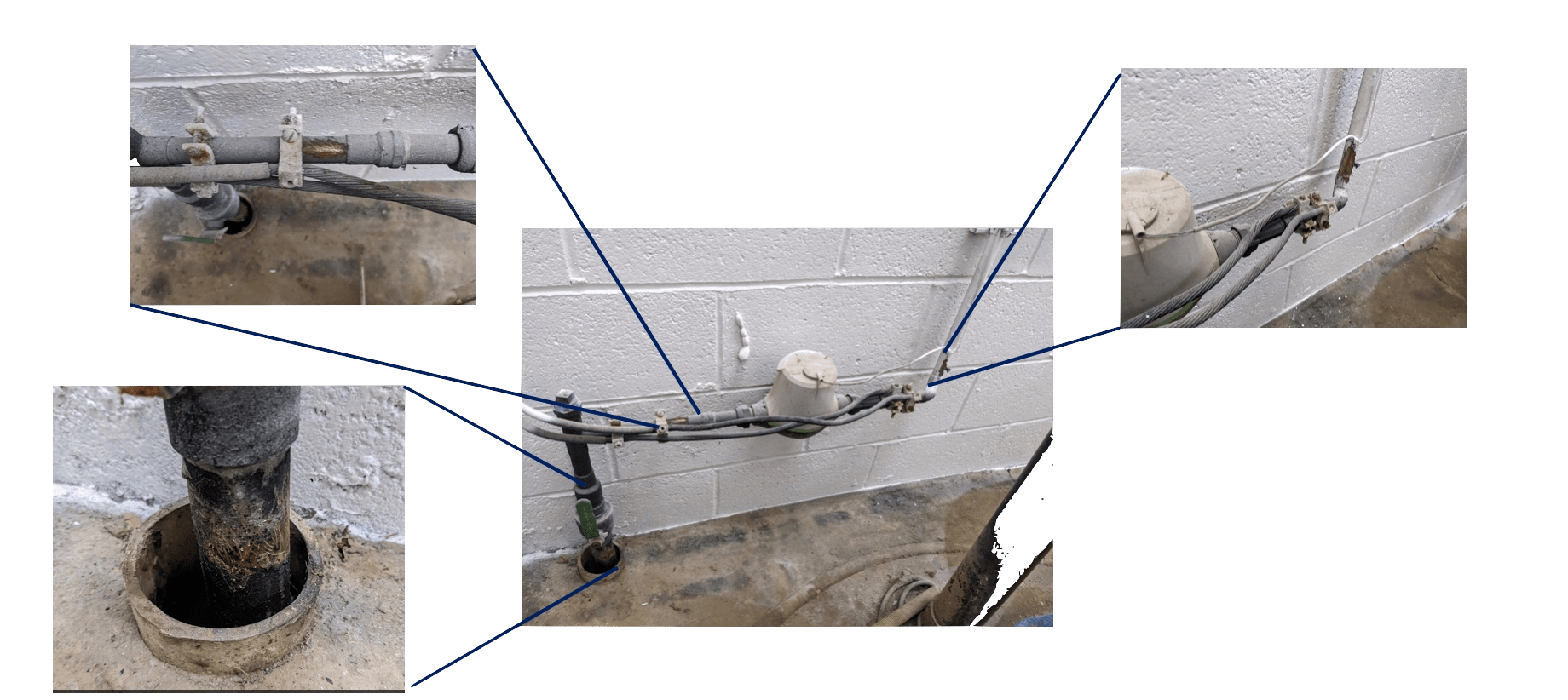 If you have Silver Colored Pipes:
If you have silver pipe, or scrape your pipe and see silver metal, see if a magnet will stick. If a magnet sticks, it is galvanized steel pipe. If a magnet does not stick, call MHOG at 810-227-5225 and one of our technicians will inspect your home in more detail for no charge. As with other materials, once identified, take a picture of the assembly as well as the scraped area showing magnet on the pipe and complete the data fields and you are complete with your survey.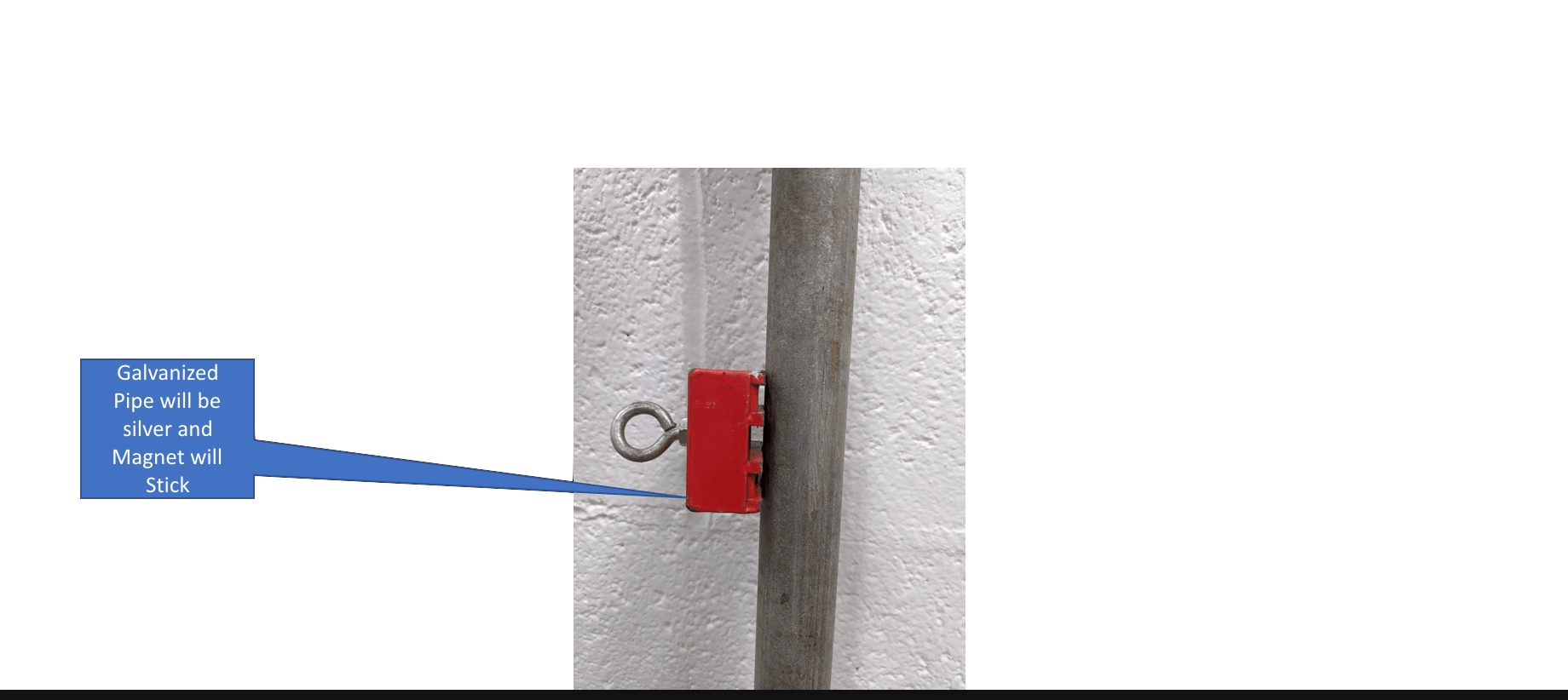 Other Materials:
Another common material that was used, especially if converted from an existing well line to MHOG Water is black plastic pipe, as pictured below. If scratched, this pipe material will stay black. Please upload a picture of the pipe and meter assembly where it comes into home, complete the required fields, and you are complete with your survey.